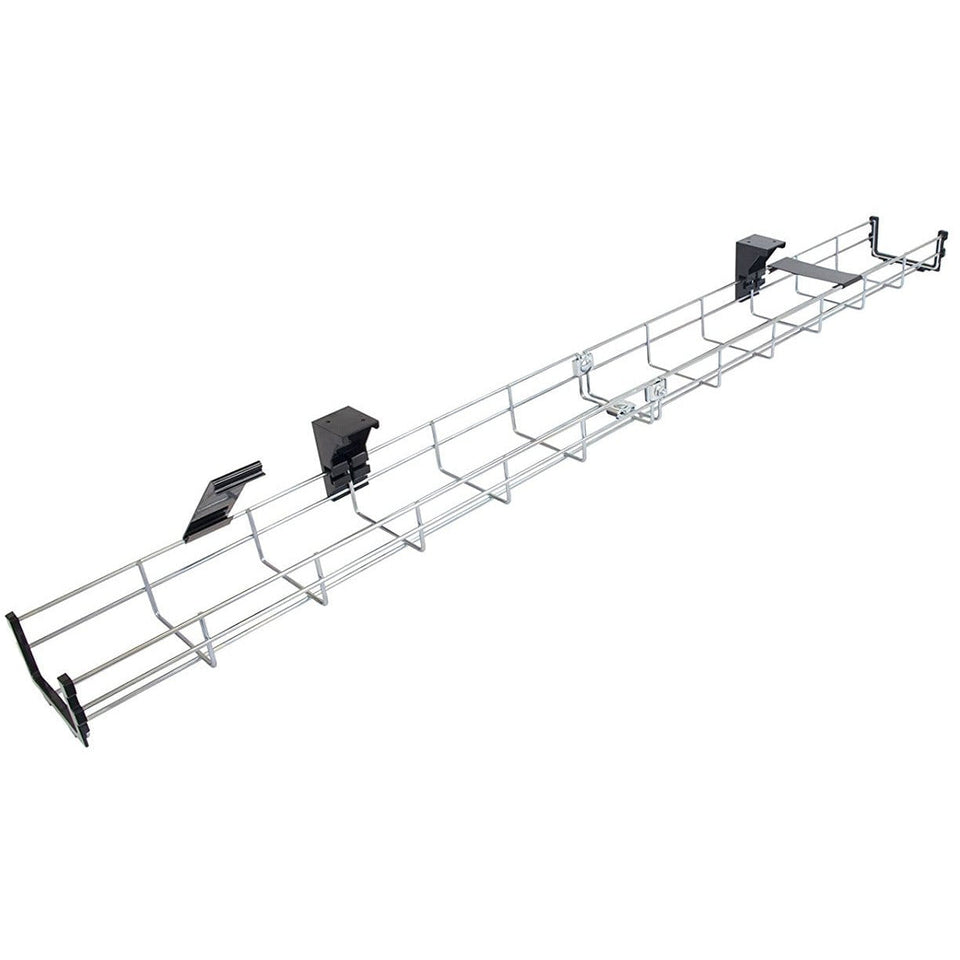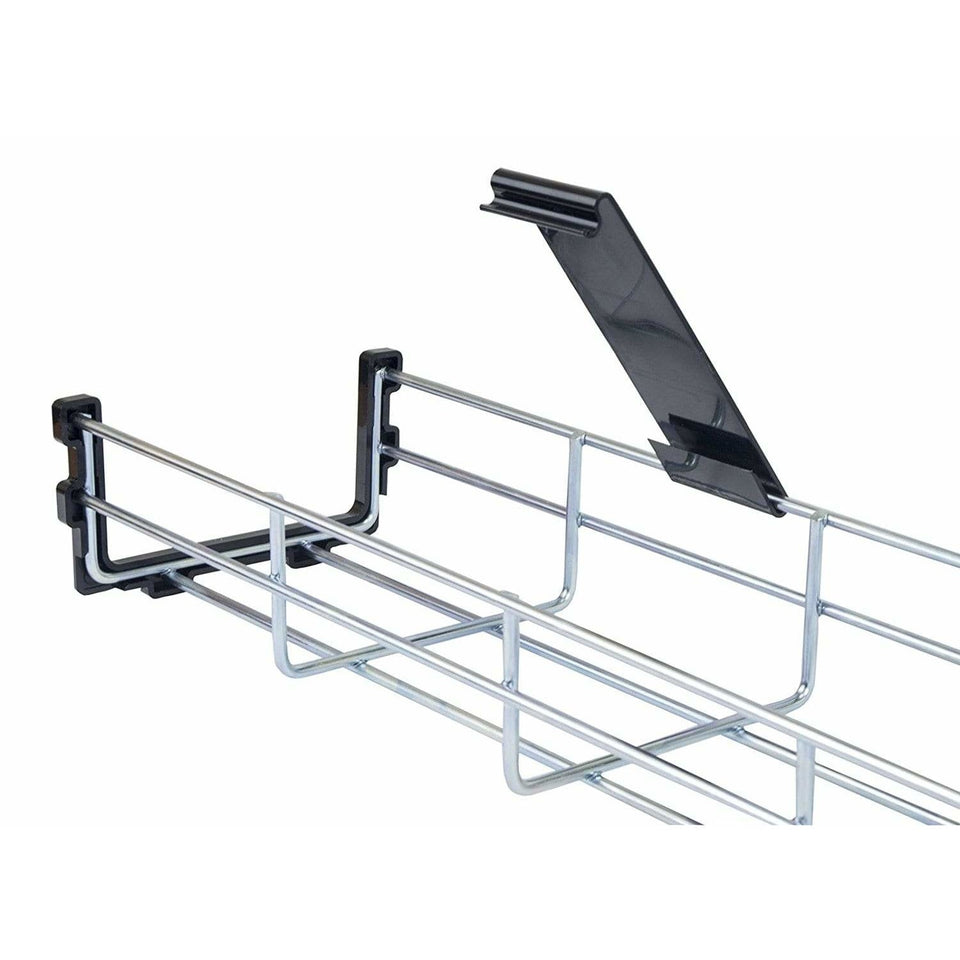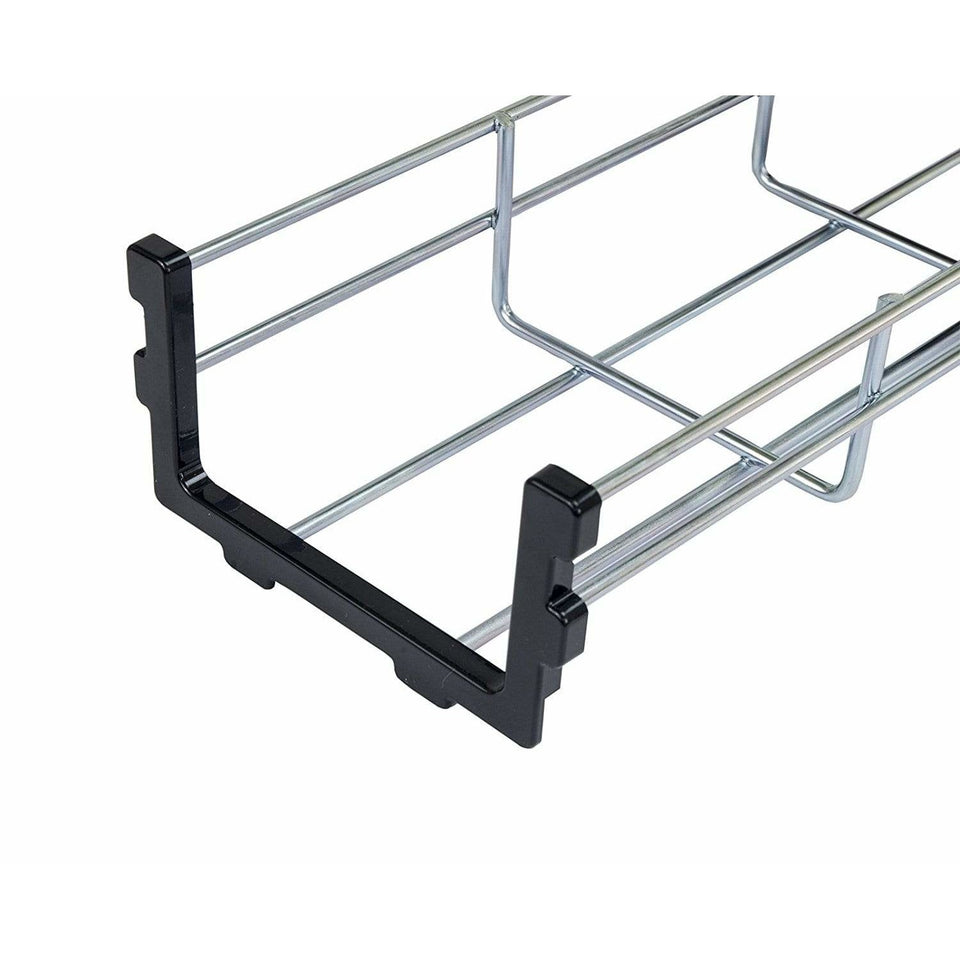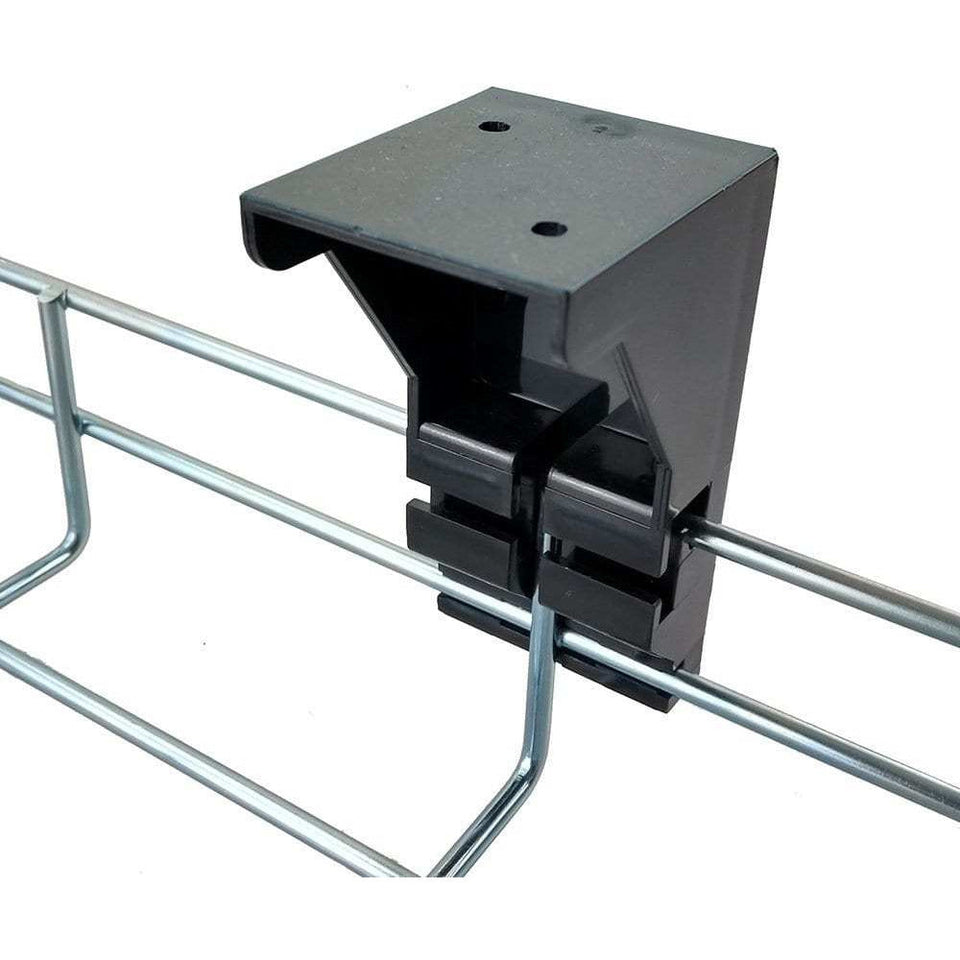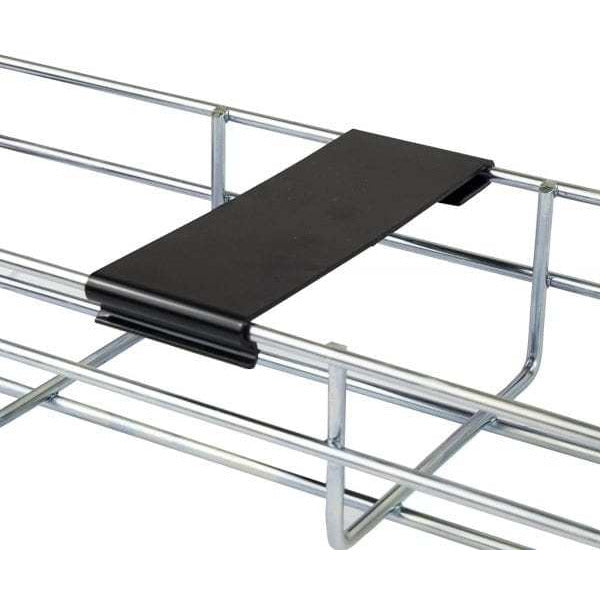 Galvanized Steel Mesh Cable Tray W10 x H5 cm
CT60+2MT
Coming in a variety of sizes at a friendly price point. Fitting snug underneath your desk it will keep your cables organised, preventing the all too common mess of wires tangled at the back of the desk.

As a result of keeping the wires up tight to the desk, it allows users to stretch their legs, without fear of pulling a crucial cable out. Formed from 5mm steel wire, galvanised giving it a modern aesthetic whilst extending its life span.
Fire resistant materials have been used for the tray cover, end cap and the mounting tool. Each cable tray with two mounting tools will support a load up to 5kg.
However, should you need to support a higher load, just add more mounting tools proportionally. For instance, adding an additional 2 mounting tools will support a load up to 10kg.
Key Features:
Sturdy under-desk cable management
Unique cable covers to stop wires from spilling out
Heavy duty 5 steel wire and fire-resistant plastic mounting tools, support up to 5kg, extra mounting tool available if your load is more than 5kg
Tray size: H 6cm x W 11.5cm x various Lengths: 80cm, 100cm, 120cm, 140cm, 160cm, and 180cm
Modular design, joint any number of 40cm, 60cm, 100 and 120cm sections to form longer cables trays
Need some assistance, please contact sales@quantum2.co.uk