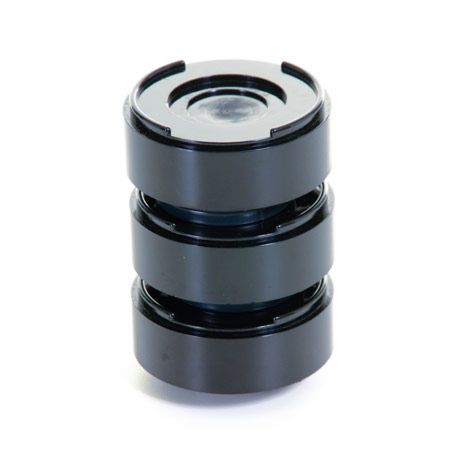 Desk Riser Blocks
DR1
Desk Riser Blocks
Are you sitting at a desk or table that isn't the right height for you?
If you're not quite there yet with saving up for a height adjustable desk, then there is an alternative solution. 
Desk Riser Blocks offer a quick, easy and affordable solution to that problem. These interlocking plastic riser blocks can safely stack up to three times (each giving 25mm extra height) and simply slot into the desk's feet to raise it up by the height of your choosing.
Plus. inset recesses in the circular design of the raiser blocks allow for various size levelling, so your desk is never off balance. 
Sold in a pack of 4 - rasing your desk by 25mm 
Stacking a maximum of 3 high - obtaining an 75mm extra height for your desk/table. 
Product details:

Easily raise fixed-height desks by 25 mm, 50 mm or 75 mm (1", 2" or 3")

Stackable 1, 2 or 3 high for each foot

Also accepts straight cantilever desk legs
Product specifications:

Tough and durable recycled plastic in black

Supplied in sets of four 25 mm blocks

Circular in shape with 90mm recesses
If you need any further assistance, please contact us at sales@quantum2.co.uk