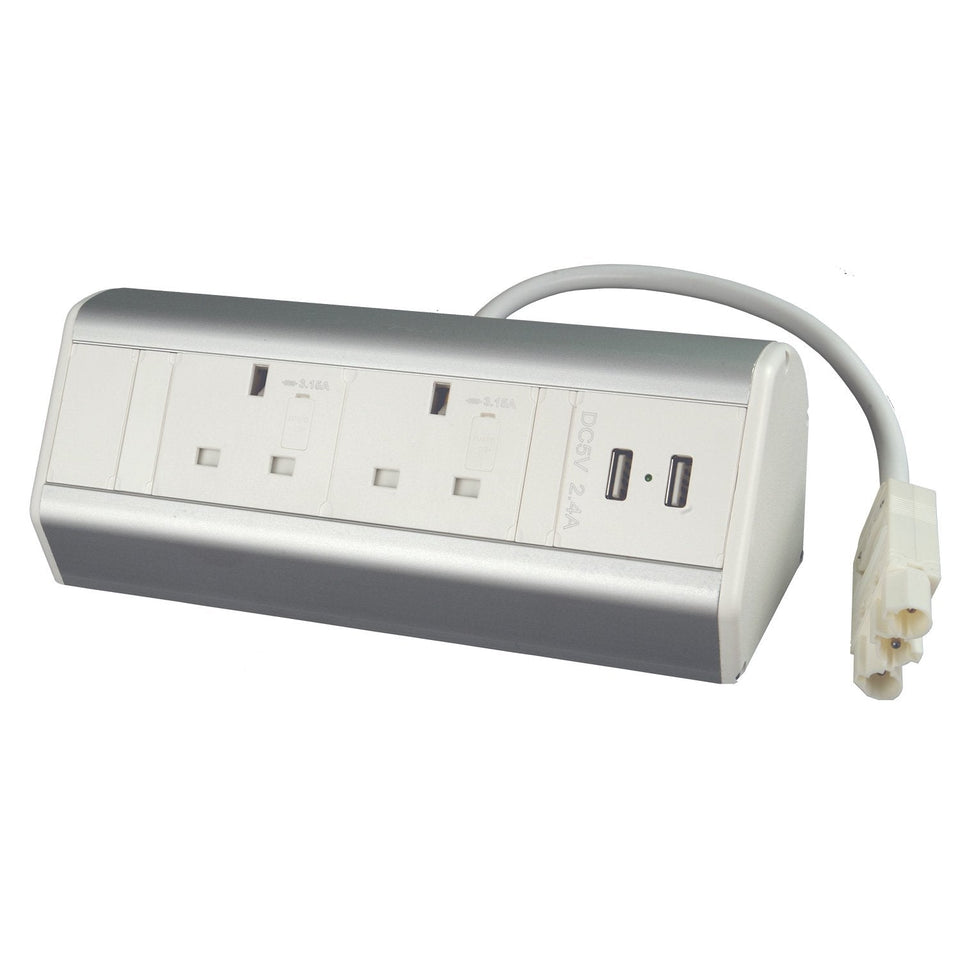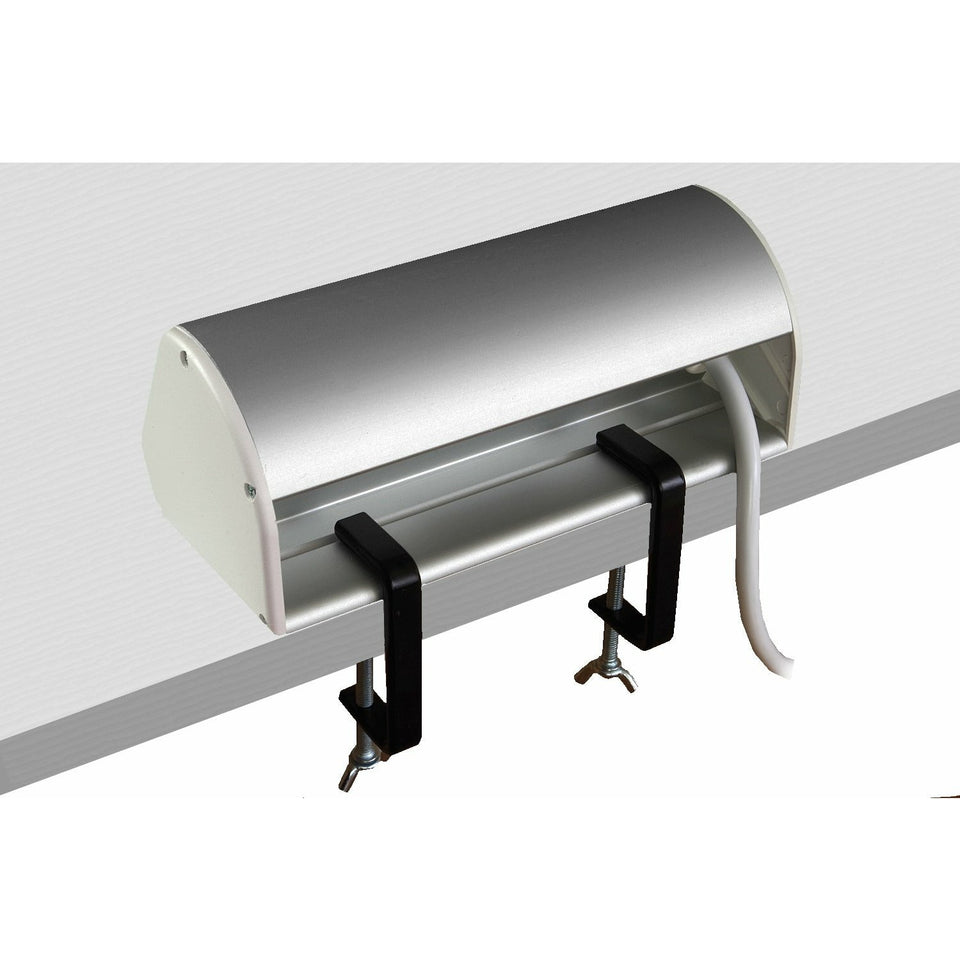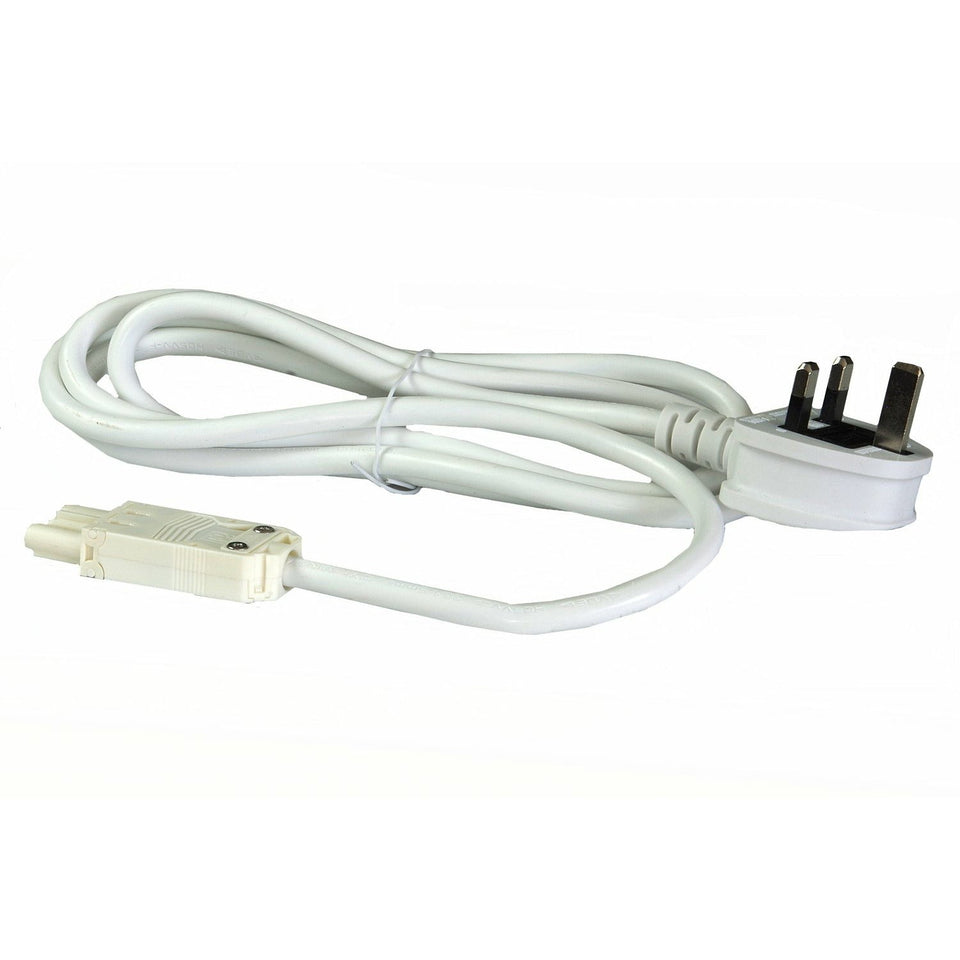 DP14S2UW Desktop Power Extension 2x Individually-fused Sockets 2x USB 2m GST18/3 Cable
DP14S2UW
The DP14S2UW desktop power extension was specifically designed for commercial offices to meet the BS5733/A standard.
It is an ideal solution for busy commercial offices to provide easy access to power and keep desks or work areas tidy, helping you to focus more on work. The two 3.15A individually fused mains sockets comply with BS 6396 office furniture installation standard.
The desktop power extension features 2 x individually fused sockets so you can conveniently power your PC, laptops, monitors, etc and 2 x fast-charging USB ports so you can charge digital devices such as tablets, cameras, smartphones.
The DP14S2UW desktop power extension integrates a short 0.5m GST18/3 male link, as well as a 2m GST female extension cable, so you can enjoy the freedom to link to existing GST power modules or plug into a nearby mains socket. If you need a cable shorter than 2 meters, buy the option "Mains Cable 1m", if you want longer than 2 meters, buy one or multiple of the option "Extension Cable 2m" or "Extension Cable 3m"
Features Summary:
Desktop Power Extension w/ 2 x Individually fused UK Sockets (3.15A, BS5733/A certified)
Integrated 0.5m GST18/3 male link, AND 2m GST female extension cable, offering you the freedom to link to existing GST power modules, or plug into a nearby mains socket.
2x USB (2.1A) charging slots,
Elegant brushed aluminium body with white engineering plastic
Supplied with x 2 adjustable mounting clamps, Ideal for desks, test benches and teaching environments
If you need help or want to buy in bulk, please call 0151 305 9300 or email sales@quantum2.co.uk