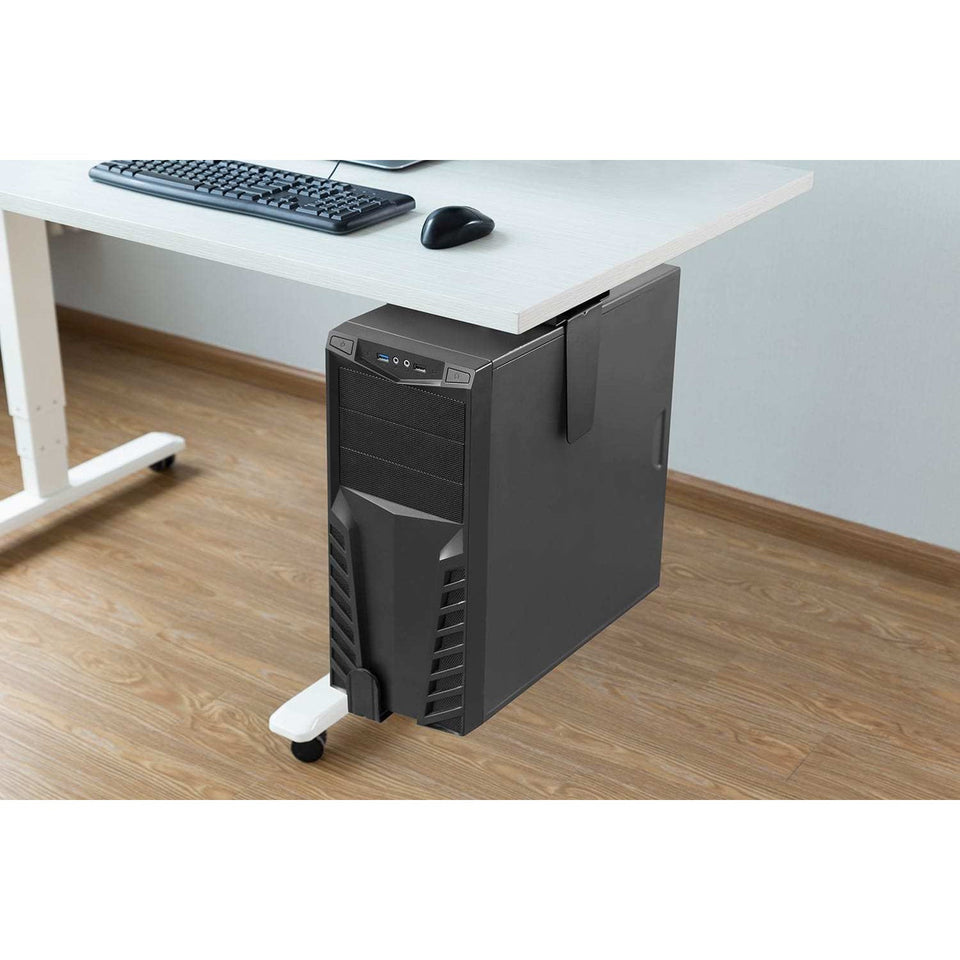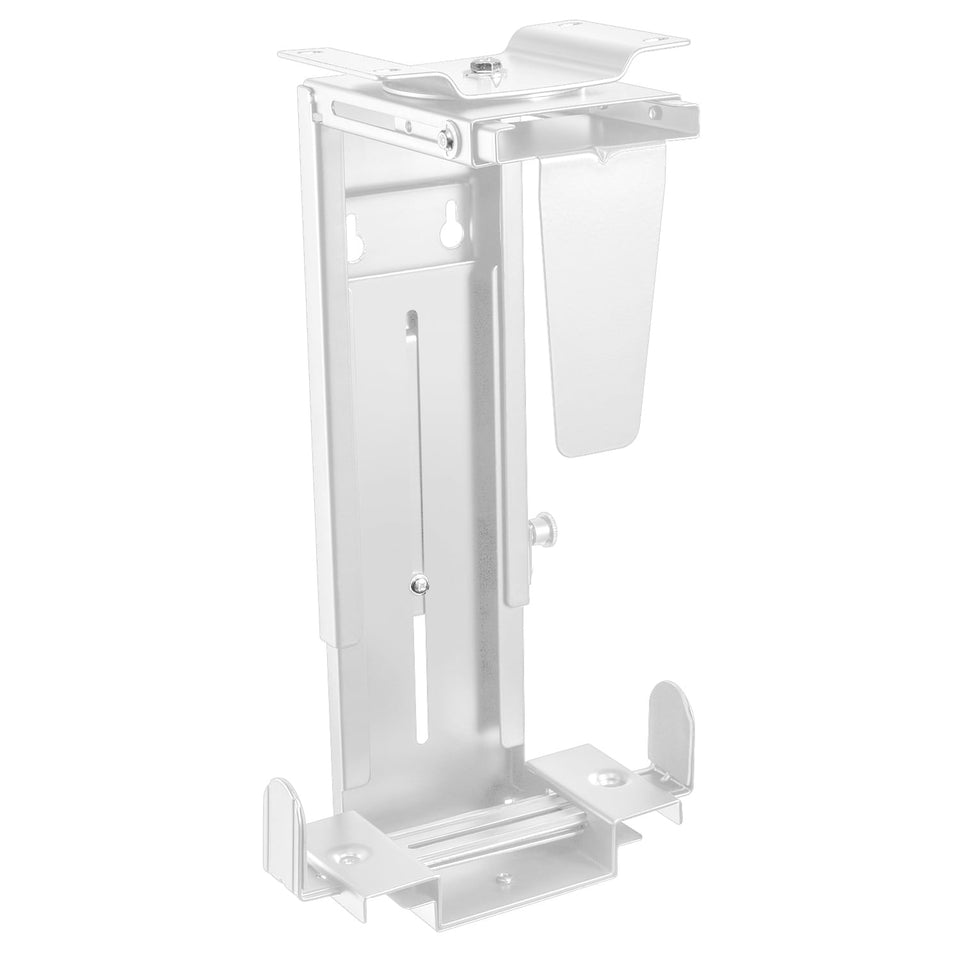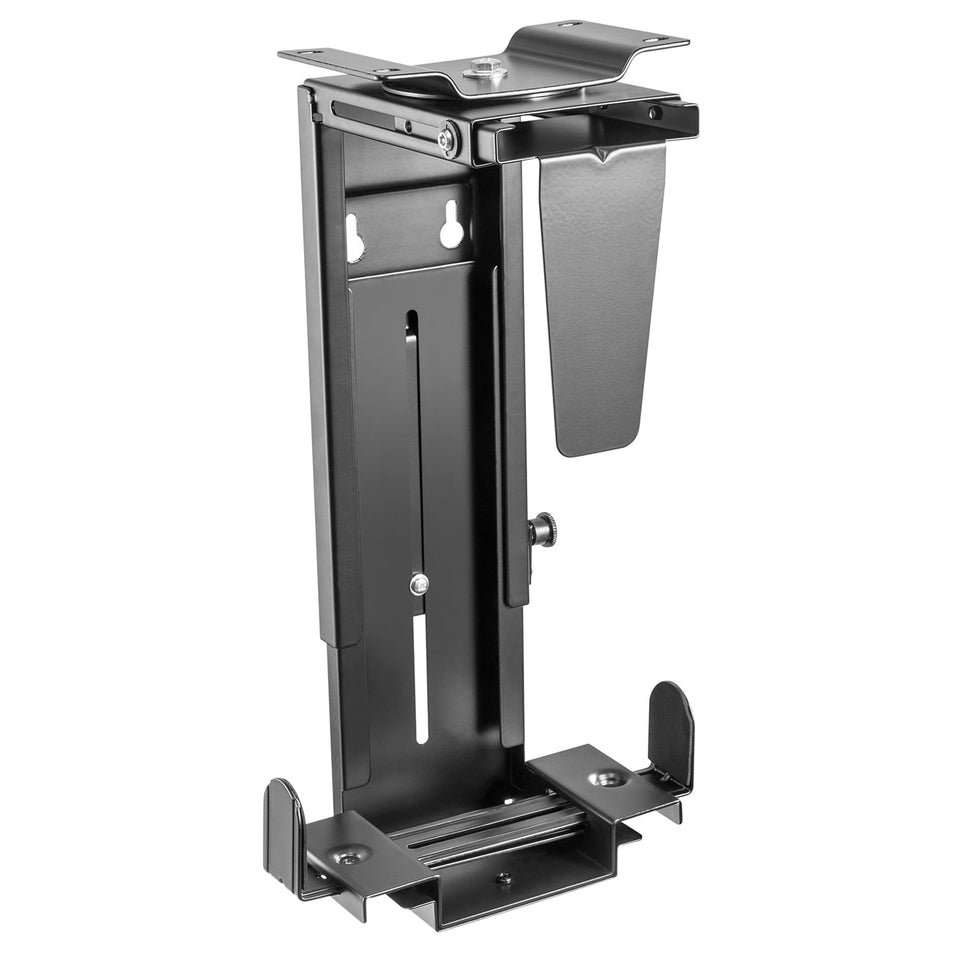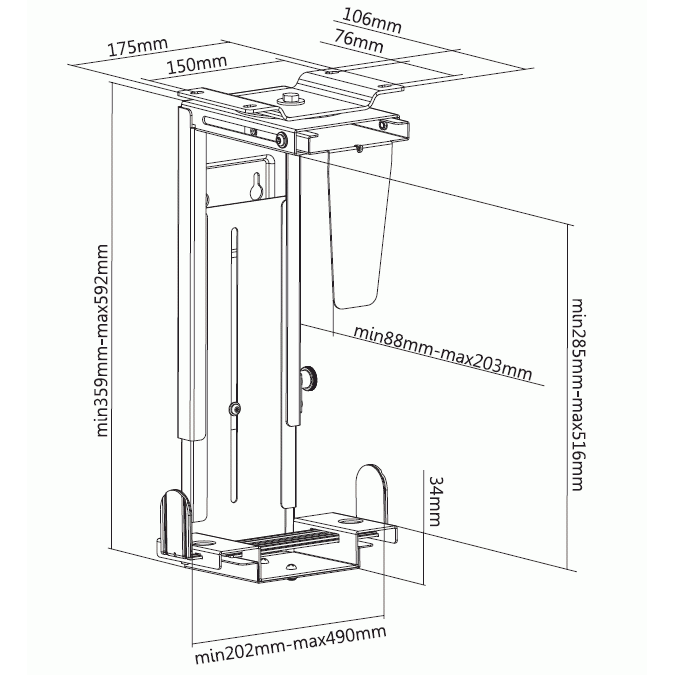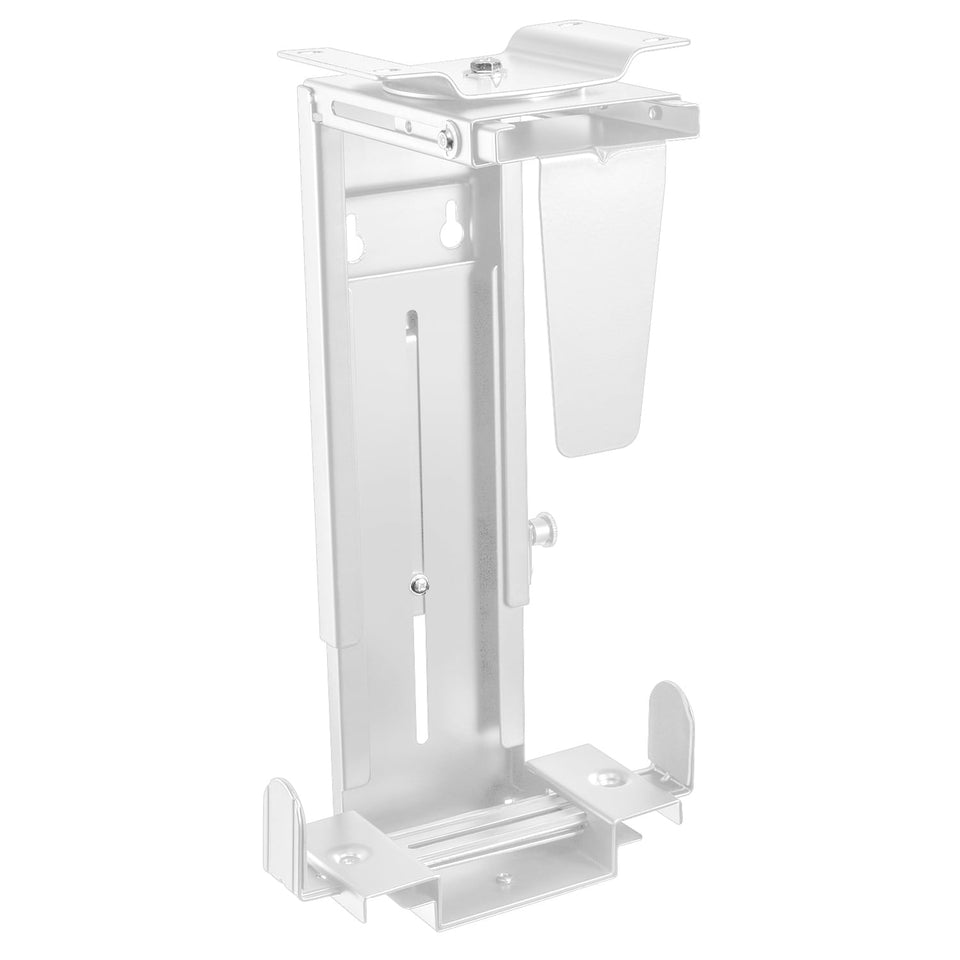 Anti-theft Under-desk CPU Holder 360° Swivel
PH17LCKW
The anti-theft, under desk CPU holder helps tidy up your desktop as well as keep easy access to your tower computer.

The CPU holder mounts to the bottom of the desktop (or to the front panel / wall), it features a 360 degrees swivel so you can easily rotate your CPU for access to rear cables and ports.
The width, height, and depth of the PC mount are adjustable, width: 9-20cm, height: 36-59cm, depth 20-49cm, meaning it fits virtually all current desktop computers available in the market.
Features anti-theft security. The screws to adjust width, height, and depth are torx-type secure screws, it can only be open with the special torx driver.
Features:
Helps tidy up your desktop space and keep the tower computer easily accessible;360° swivel, freely rotate your PC for access to rear cables and ports
Unique anti-theft feature secures your PC, stops unauthorized removal
Adjustable width: 9-20cm, height: 36-59cm, and depth 20-49cm, fits virtually all tower PCs in the market
Raise your computer off the floor, protects against dirt, dust, pet, accidental spills…
Heavy-duty steel construction, supports up to 10kg/22lbs
If you need help or want to buy in bulk, please call 0151 305 9300 or email sales@quantum2.co.uk