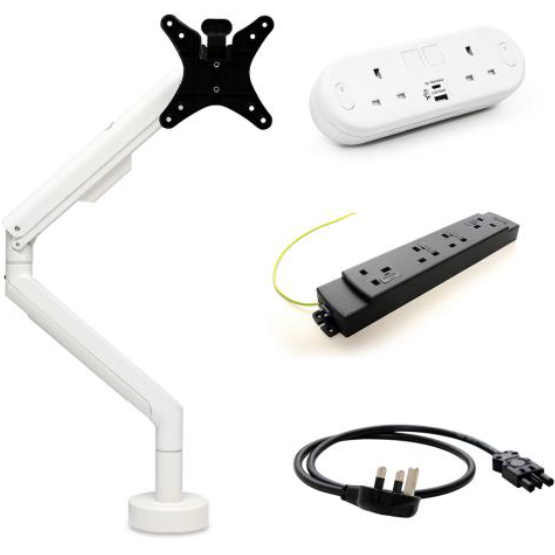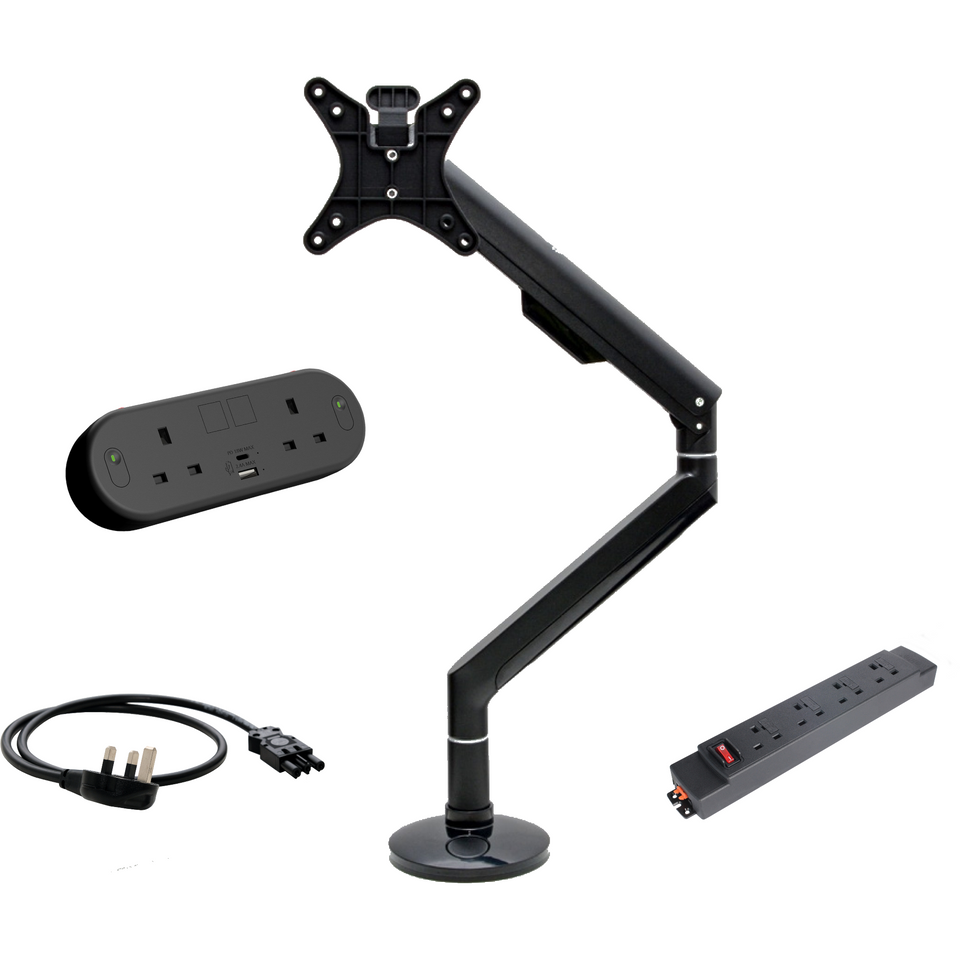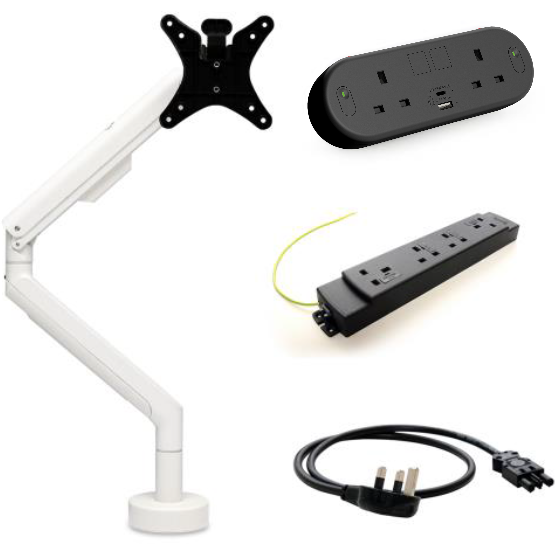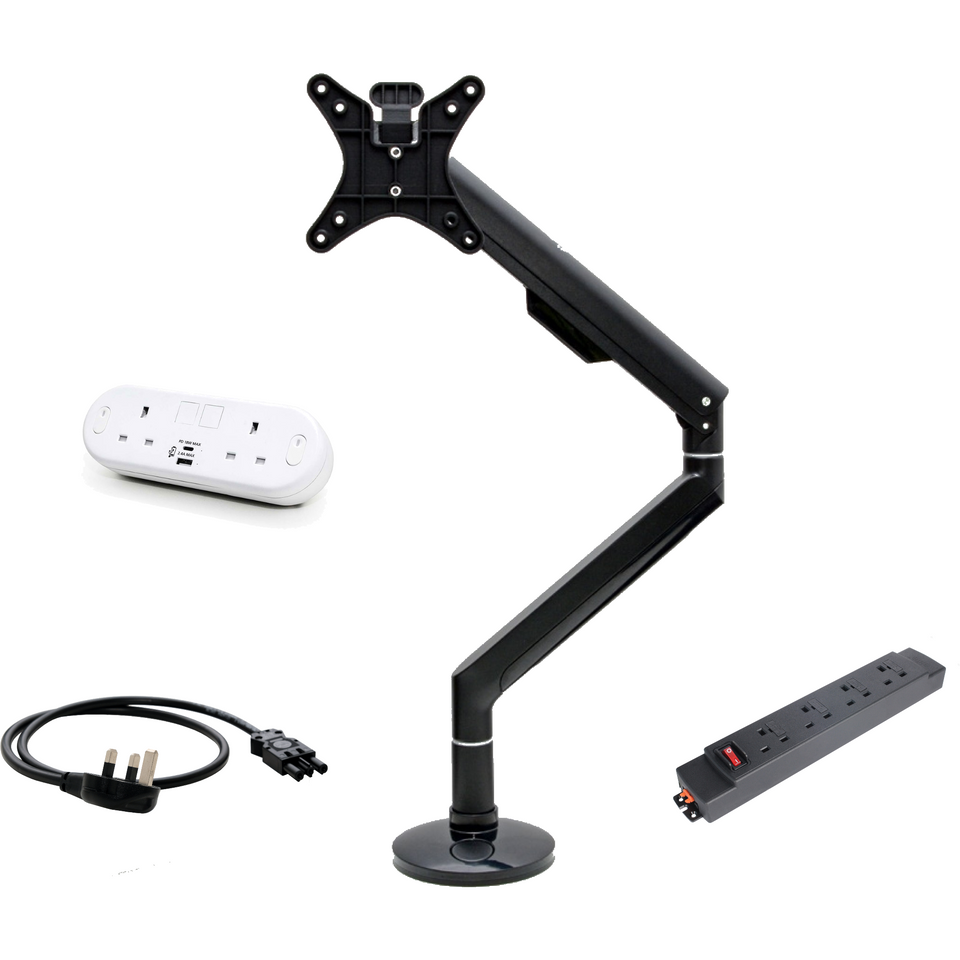 Homeworker Bundle 1 - WFH Ergonomic Desk Setup
WFH-BUNDLE-1-WW
by CMD
Product Bundle 1 - WFH Ergonomic Desk Setup
This Work From Home offer includes a Reach HD spring assisted monitor arm with quick release VESA, top fixing and split C clamps and can support monitors ranging between 2kgs to 5kgs and 3kgs to 8kgs. Reach is also available with a 10 year warranty.
A Capsule on desk power module with dual port Type A and C adaptive fast charger with LED indicators, 2x UK sockets with individual switched and resettable 3A thermal fuses.
An Elite+ under desk power module with 4x UK sockets with individual 3.15A fuses and a 2m UK plug t 3 pole GST connector starter lead.
Bundle contains these products:
Reach Monitor Arm. White or Black. (10 Year Warranty)
68C003(W) / 68C002(B) 2kgs - 5kgs
68C019(W) / 68C018(B) 3kgs - 8kgs
Capsule On Desk Power Module. White or Black
Elite+ Under Desk Power Module. Black.
2m UK Starter Lead to Wieland Connection. Black.
If you need any assistance with this product, please email sales@quantum2.co.uk