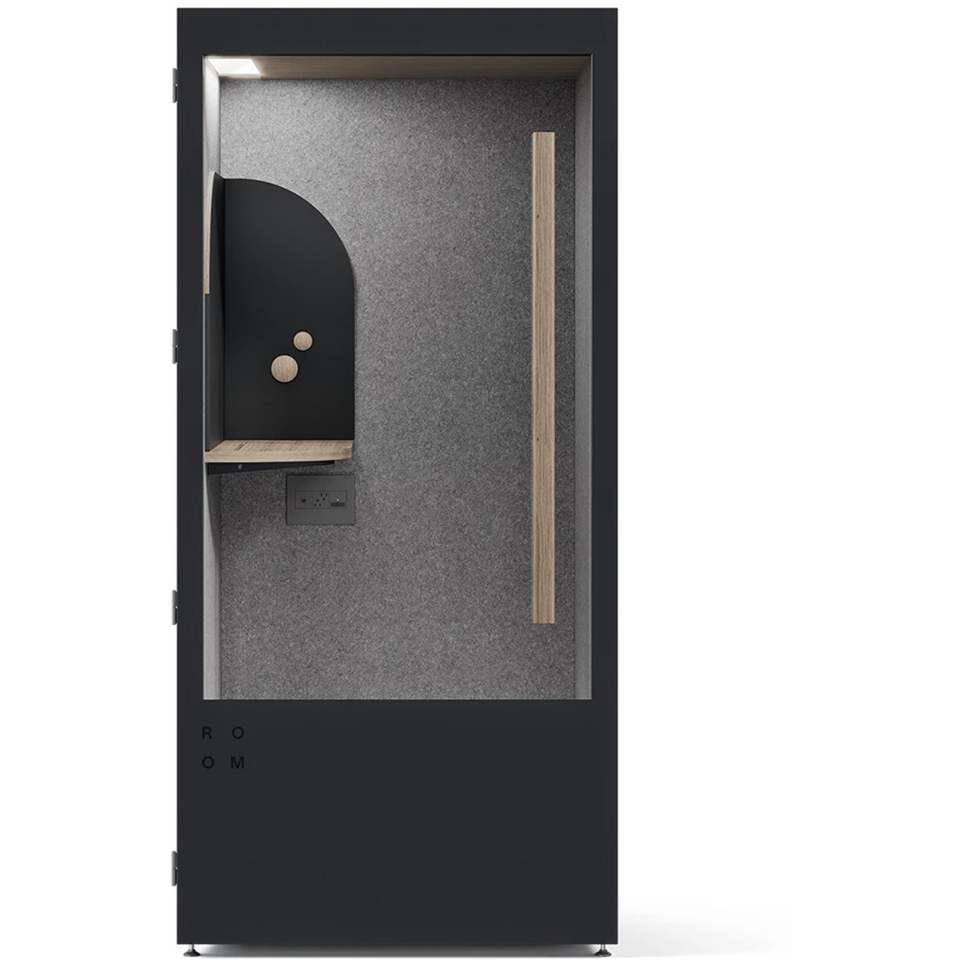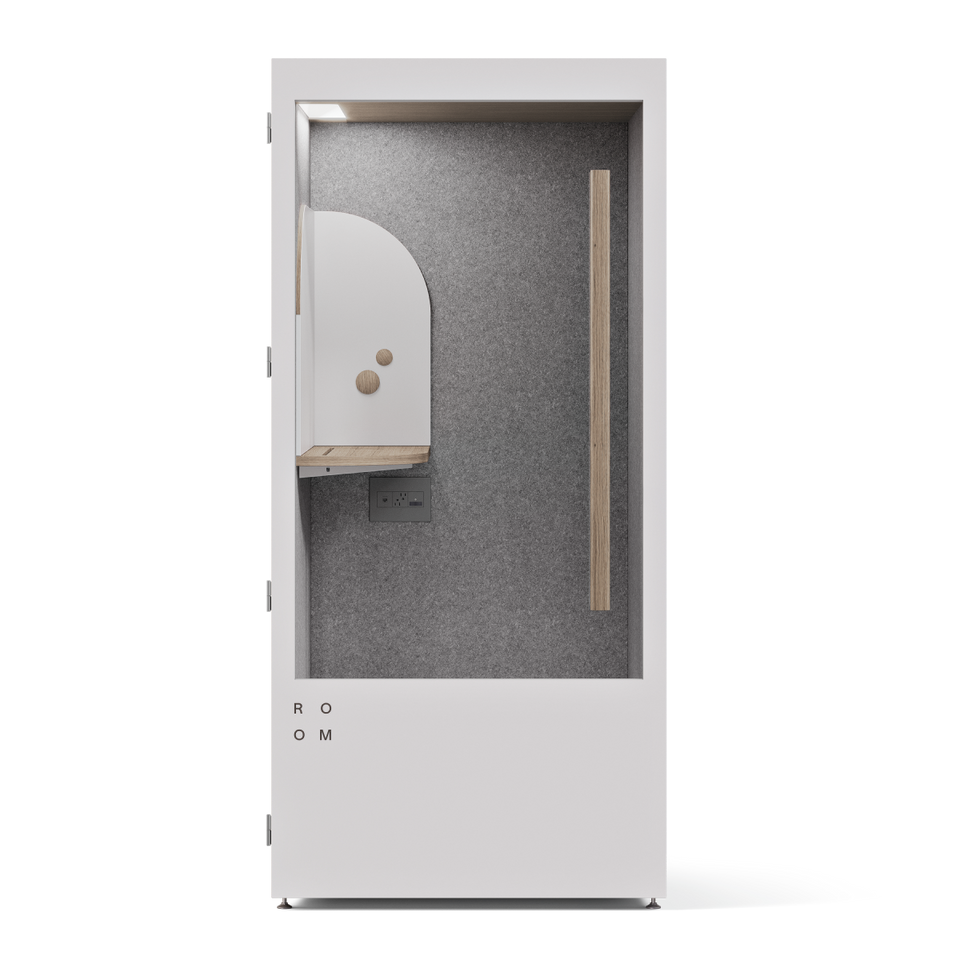 Phone Booth
ROOM/1/Dark
by ROOM
The Phone Booth by ROOM
By creating space for solo phone calls, virtual meetings and focused work, the Phone Booth makes a shared space personal. One that is thoughtfully designed to offer the flexibility of a soundproof room that can be assembled and placed anywhere you see fit. The result: a happier, healthier, and more productive way to work.
From bottle to booth.. 
Every minute, one million plastic bottles are thrown away around the world. We've engineered our product so that every booth uses 1,088 recycled plastic bottles. It's our way of doing more by using less.
Features:
Sound insualtion (40mm thick) made from recylced materials
Built-in desk and magnetic board 
Two ultra-quiet ventilation fans
Two power outlets 
Smart motion sensor activates the fans and LED light 
Optional discrete ethernet port, situated at the base of the back
Installation video below:
https://cdn.shopify.com/s/files/1/0312/2737/9849/files/ROOM_homepage_about_Timelapse_desktop_and_mobile.mp4
If you need help or want to buy in bulk, please call 0151 305 9300 or email sales@quantum2.co.uk